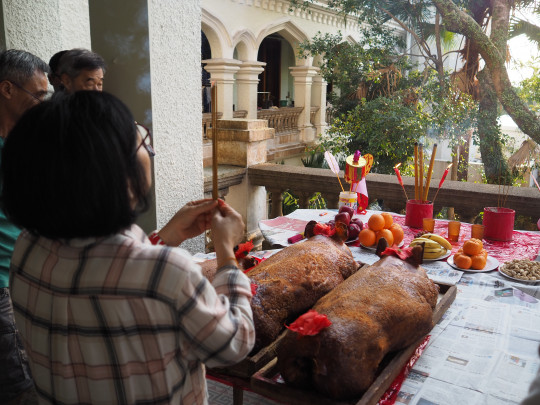 Baisan and Reunion Dinner 2019
This is a Uhall traditional "Baisan" event held by Sam So and then Rachel (Sam So's daughter), to wish all Uhall currents good health and strong pass (勁過) near Chinese New Year, then followed by a "Pun Choi" reunion dinner.
We are grateful to see this tradition goes on with a success to have gathered more than 100 Uhall currents and alumni from generations across 60 years!
During the dinner, we were also happy to announce the first winner of Sam So Cup to praise the one who had contribution in bringing peace and harmony to Uhall in the last year, elected by Uhall currents. Congratuations Abdul Khaleed!
With the well establishment of Archive Room (Room A15), many alumni had initiated to donate the old physical photo copies and publications to Uhall and maintain the memories for all of us. Credits to our alumni for the contributions, as well as Uhall brother Coleman who made great efforts to maintain and sort the precious materials.
Last but not least, we are honoured to have Rachel to continue Uhall's tradition and all alumni who come back and share your memory in Uhall. Let's Re-U again next year!