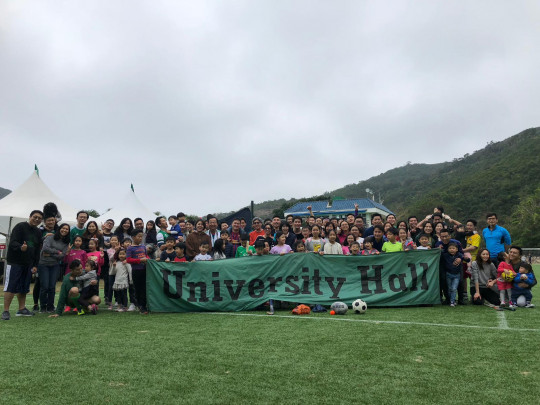 Sports Day 2019
U Hall Alumni Annual Sports Day was held on 13 Jan 2019 at Clear Water Bay Golf and Country Club Marina.
New Board of Directors of University Hall Alumni Limited 2018-19
The Annual General Meeting for the year of 2017-18 was successfully held on 5th September 2018 at the Chinese Club.The Board of Directors for 2018-19 has been elected as follows:
Chairman
Dr. LAM Chor-yin 林楚賢 (MBBS 1993)
Vice Chairman
Mr. LEUNG Ka-yan, Eric 梁家仁 (BSc 2000)
Mr. WONG Ho-ming 黃浩銘 (BEng 2006)
Hon Secretary
Mr. TANG Yat-long, Laurence 鄧日朗 (BSocSc 2014)
Hon Treasurer
Mr. SHEK Ming-san, Samuel 石銘燊 (BFin 2012)
Directors (in alphabetical order)
Mr. CHAN Tin-lok, Timophy
Mr. KWONG Cho-yan, Simon
Mr. LI Man-wai, Jeremy 李文偉 (BEcon&Fin 2007)
Mr. LI Siu-kong, Ken 李兆剛 (BSc 2000)
Mr. SIT Loi-keung, Ken
Mr. SUEN Ka-po, Alex 孫嘉寶 (BSocSc 1996)
Mr. SHIH Chi-san, Michael 施志新 (BSocSc 2004)
Mr. TANG Chi-kin, Alec 鄧志堅 (BEng(EEE) 2001)
Mr. YAN Chi-ming 甄子明 (BScEng 1976; DipManStud 1983; MBA 1985)
Dr. YAU Wah-hon 游華漢 (MBBS 1996)
The Immediate Past Chairman Mr. Cheung Tat-tong, JP 張達棠 (BSc(QS) 1985) and former Director, Uhall warden Dr. LAU Ying-kei, Henry 劉應機 would remain on the Board as advisers.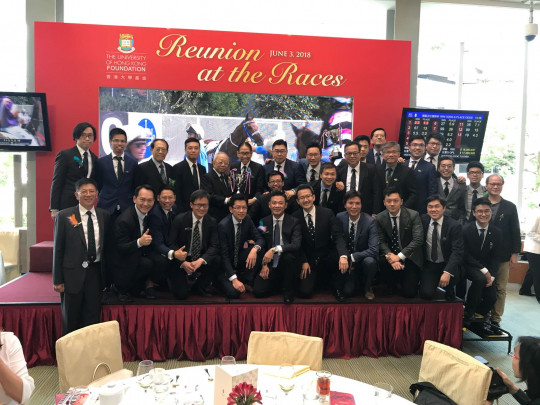 HKU Race Day 2018
HKU Race day 2018 (UHall horse racing day) was taken place on 3 June 2018 at Shatin Jockey club. Again our distinguished alumni Dr John Chan has booked 2 tables at Hon. Steward Box for us so that we can enjoy nice food, panoramic view of horse racing and great company of u hall brothers.
For more photos and sharing please visit our Facebook Group (alumni only).