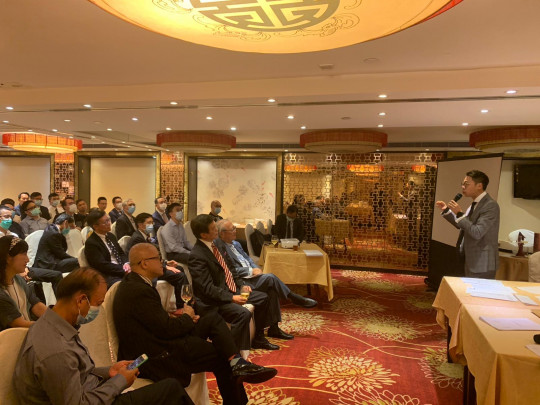 AGM 2020
The Annual General Meeting for the year of 2019-20 was successfully held on 7th July 2020 at the Chinese Club. The Board of Directors for 2020-21 has been elected as follows:
Chairman
Mr. LEUNG Ka-yan, Eric 梁家仁 (2000)
Vice Chairman
Mr. SHEK Ming-san, Samuel (2012)
Dr. YAU Wah-hon (1996)
Hon Secretary
Mr. TANG Yat-long, Laurence (2014)
Hon Treasurer
Mr. SHIH Chi-san, Michael (2004)
Directors (in alphabetical order)
Mr. CHAN Tin-lok, Timothy (2005)
Mr. CHEUNG Che Tsuen, Desmond (2008)
Mr. KWONG Cho-yan, Simon (2001)
Mr. Li CHi Kong (1981)
Mr. LI Siu-kong, Ken (2000)
Mr. SIT Loi-keung, Ken (1997)
Mr. Suen Ka Po, Alex (1996)
Mr. Wong Lap Ching, Fish (1988)
Mr. YAN Chi-ming (1976)
Mr. YUNG Albert (2011)
The Immediate Past Chairman, Dr. LAM Chor-yin 林楚賢 (1993) and former Director, Uhall Warden Dr. LAU Ying-kei, Henry 劉應機 will remain on the Board as advisers.