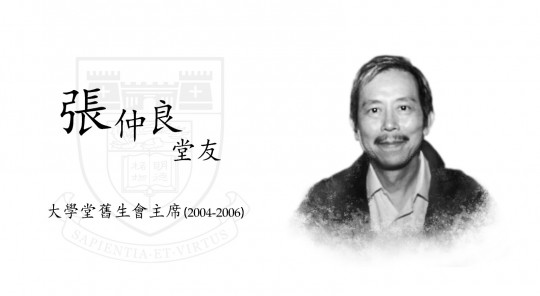 Richard Cheung (1953 to 2021)
It saddens us to learn that the Alumni's former Chairman and our dear brother, Richard Cheung, passed away peacefully on 21st January 2021.
Richard was an Architecture student and resident of the Hall in the 70s, during when he had the Chair of the Hall's Students Association as well as that of the Architectural Society. Friendly, cheerful, open-minded and possessing a composed stature, he was a popular and much admired student leader.
After obtaining his BA (Architectural Studies) in 1977 and B Architecture in 1980, he practised as an architect before moving on to real estate consultancy and listed company management. He was also a wise investor with measures of success.
A keen supporter of U Hall alumni activities for decades, he served as the Alumni's Chairman during 2004-2006.
A stroke in 2012 nearly took his life and gave him substantial movement inhibitions. However, he braved the physical pains and kept his spirit and hope high, continuing his attendance to Alumni events and eagerly anticipating the day when he would leave the institution for home and enjoy life again.
His positive attitude and resilient approach to life made him a shining example of U-Hallite. Humorous, tasteful and affable, he was a very good friend to many of us. Naturally, we will cherish fond memories of him forever.